WiseNET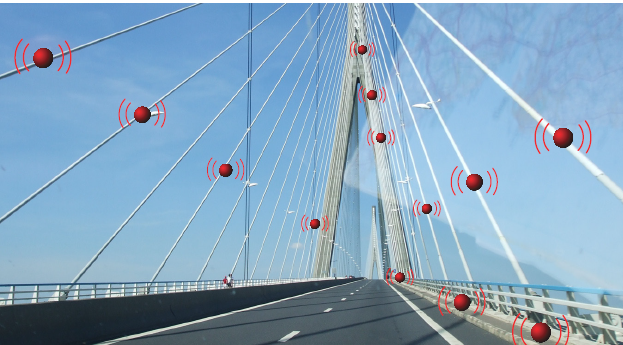 A multi-hop wireless network for battery-operated devices and routers.
WHAT IS WiseNet?
WiseNET is a multihop wireless sensor and actuator network that combines low energy and low latency not only for the end nodes but also for the routers or "coordinators". It is thus possible to operate with battery-powered routers and just use sensor nodes as routers. WiseNet does not require any setup and provides dynamic routing, management and remote software update. It has been used in numerous real-world deployments from agriculture, water management and safety to smart homes. WiseNet is available on COTS transceivers as well as on optimized CSEM SoCs.
WiseNET
A few years of operation on AAA Alcaline batteries
Full self-healing with automatic node and route discovery
Field proven through numerous deployments throughout Europe and over seas
Easy deployment: turn on, drop and configure remotely
Simple application layer supporting push and pull models
Optimized compact remote software update
Optional security supported by standards (AES-CCM)
Easily adaptable & configurable for your application
Optional additional robustness through multichannel operations
Optional clock synchronisation
APPLICATIONS
Safety (e.g. ship evacuation, avalanche detection)
Building control & surveillance
Environment (e.g. water quality monitoring)
Agriculture (e.g. vineyards)
Smart homes / home automation
Asset tracking, people / patient monitoring and more…
WHAT'S NEW?
Full battery operations (no need for access to mains)
Minimal configuration
Scalability to 1000s of nodes
Suited for high density networks
Low latency sensor configuration and actuator update
Support for IoT connectivity
WHAT's NEXT?
Multi-hop publish-subscribe
Asynchronous (event based) protocol that exploits concurrent transmissions
Further energy consumption reduction for sensor nodes
INTERNATIONAL RECOGNITION:
Numerous publications and references in international journals and conferences.
VIDEO Overview
Link to video: https://www.youtube.com/watch?v=7Z3hrygaoRo
FOR MORE INFORMATION
Contact : Philippe Dallemagne
Email : philippe.dallemagne@csem.ch
Tel : +41 032 720 5521