WiseMAC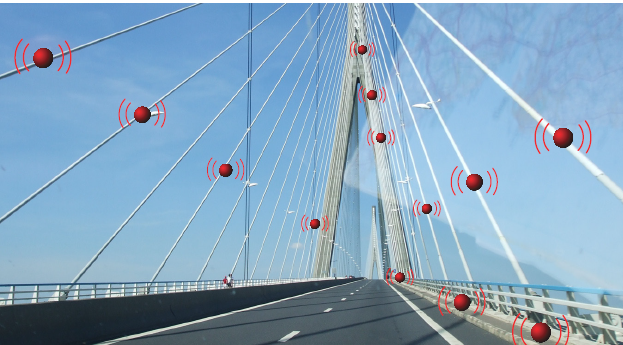 Peer to Peer low power medium access protocol for wireless communication.
WHAT IS WiseMAC?
WiseMAC is a peer-to-peer MAC protocol for wireless communication that allows ultra-low-power operation with low latency. It is based on an adaptive preamble sampling and does not require any network synchronization. It may be used to construct multi-hop networks with battery-operated routers. In star networks, it outperforms most protocols in terms of downlink latency (sensor parametrization or actuator update) with similar uplink performances.
WiseMAC:
Asynchronous MAC protocol for wireless networks
does not require any setup signalling
is completely asynchronous and does not rely on any network wide synchronization
outperforms IEEE 802.15.4 (ZigBee/Threads/…) and most low power protocols both in terms of power consumption and latency
ultra-low-power peer-to-peer communications with low latency
supports multihop networking with battery operated routers
optional multichannel operation for safety and dependable operations
available on COTS devices (incl. 802.15.4 transceivers) and CSEM SoCs.
APPLICATIONS
Safety (e.g. ship evacuation, avalanche detection)
Building control & surveillance
Environment (e.g. water quality monitoring)
Agriculture (e.g. vineyards)
Smart homes / home automation
Asset tracking, people / patients monitoring and more…
What's new?
No configuration
Ultra-low-power peer-to-peer operations (on both peers)
Smoothly adapts to varying traffic from very low to medium
Low latency sensor configuration and actuator update in star mode
WHAT's NEXT
Further energy reduction through adaptation
INTERNATIONAL RECOGNITION:
Numerous publications and references in international journals and conferences.
FOR MORE INFORMATION
Contact: Philippe Dallemagne
Email: philippe.dallemagne@csem.ch
Tel: +41 032 720 5521