Hyper Vision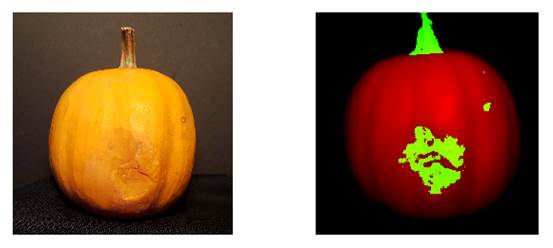 Intelligent Camera System for Hyper-spectral Imaging.
WHAT IS THE HYPER VISION SYSTEM?
CSEM offers a hyperspectral imaging system based on a new idea of light-field imaging. With low cost, the hypercube resolution of the camera is offering best-in-class performance. Also, the camera has a modular structure which enables us to easily customize it for different applications and environments. It offers flexibility in spatial resolution and in spectral channels.
HYPER VISION SYSTEM:
Characteristics
Number of Spectral Channels
54 (customizable)
Wavelength Range (nm)
450 – 880 (customizable)
Spectral Resolution (nm)
12
Cube Resolution (pixel)
280 × 280 × 54 (customizable)
Detector Type
Si CMOS
Shutter Type
Global Shutter
Camera Interface
USB 3.0

APPLICATIONS
Process control
Medical diagnostics
Precision agriculture
Food quality

What's new?
Modular system
Customizable spatial resolution
Customizable number of channels
Customizable wavelength range
Adaptive: ability to trade spatial and spectral resolution
Machine learning for information extraction and classification
WHAT's NEXT
Tailoring the camera for specific applications by using only the spectral channels that are relevant for each application. This is possible due to modularity and high customizability of the design.
Miniaturizing the camera to be portable on the drones
Embedding the machine learning unit for binocular-type applications.
INTERNATIONAL RECOGNITION:
VIDEO Overview
Link to video: https://www.youtube.com/watch?v=OwhdnpQiaas
FOR MORE INFORMATION
Contact : Andrea Dunbar
Email : andrea.dunbar@csem.ch
Tel : +41 032 720 5069
Click here to add your own text