New Offer of Information about the European Smart Anything Everywhere (SAE) initiative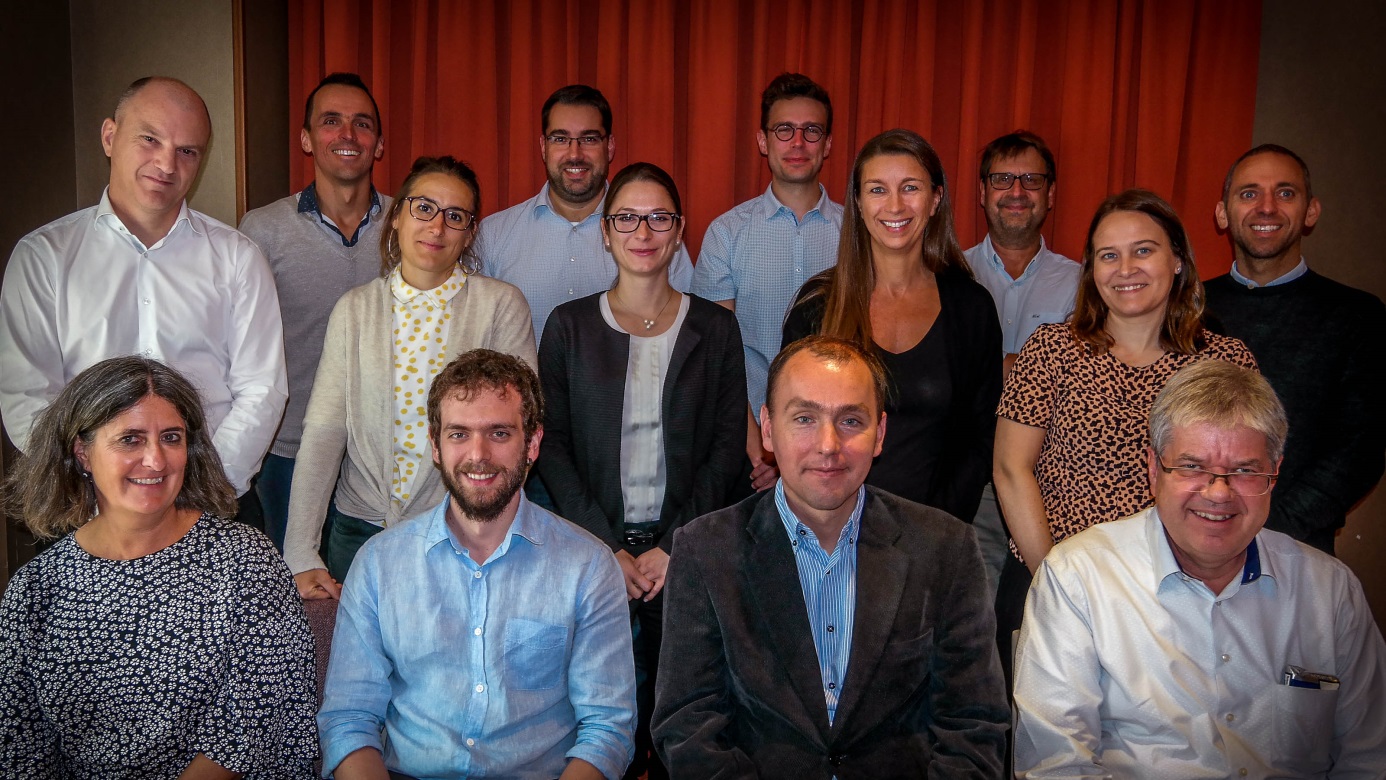 Representatives of nine European projects aligned to the SAE initiative met on September 21 at Madrid to discuss future common activities.
The Smart Anything Everywhere (SAE) initiative of the European Commission brings together projects and institutions that cooperate to support the future digitisation of the European industry.
Now the first issue of the new SAE newsletter is published that we want to recommend to you as another source of information about the SAE initiative (link to the newsletter).
The newsletter will be issued quarterly and to special occasions in English to report on:
"Open Calls" of the individual projects of the initiative. They will address SMEs to support their way towards digitisation by quick and concerted granting of funds.
Activities of the initiative to involve any interested parties to join. At the moment e.g. Technology Experts are called to collect and rate novel technologies that might dominate the process of digitisation in future (link to the survey).
Events, conferences, meetings etc. where the SAE initiative contributes key notes, presentations or an information booth, where interested people can get in contact and network to join the initiative.
Complementary to the issue of the newsletter the homepage of the initiative got a small face-lift (link to the homepage). It now offers e.g. more than 20 "success stories" for download where first users and technology providers explain together about their common work on the way towards digitisation: from the basic problems to be solved to the digital skills needed and the commercialisation of the achieved solutions.
The homepage will be further completed by a service centre to share best practice and find partners for future projects, to act as central contact point and to link regional, national and European digitisation initiatives.
Later in this year the updated SAE brochure will be issued, where the Digital Innovation Hubs (DIH) will be addressed that act as key enablers in the ongoing process of digitisation of the European industry.
You can subscribe to the SAE newsletter via E-Mail to: news@smartanythingeverywhere.eu.