Digital Catapult, CSEM and STMicroelectronics support Energica in making MotoE smarter and safer
---
Supporting the development of a LoRa-based connectivity solution for remote battery status monitoring and reporting

Making FIM Enel MotoETM smarter and safer
The FIM Enel MotoE™ World Cup made its debut in the 2019 MotoGP World Championship, an all-electric series powered by Energica, which has experienced up close the breath-taking battles on the most iconic motorcycle racing tracks.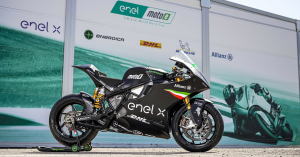 By addressing one of the key concerns of Dorna Sports (the exclusive commercial and television rights holder of MotoGP and MotoE), Energica has designed and implemented a novel smart LoRa based connectivity architecture using the STM32 module to insure a safer battery charging operations and better managing battery cycles during the races while providing vital compliance data in both a reliable and timely manner.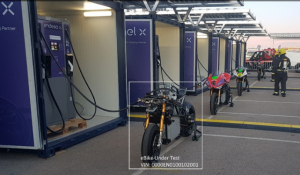 Developing the proof of concept
FED4SAE support meant not only access to technical expertise and resources for development and testing, it also meant that Energica could develop its proof of concept for a market-ready product and commercial plan.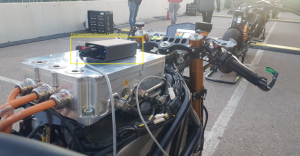 The Energica team found the FED4SAE's expert technical advice to be extremely helpful and benefited from it in meeting Dorna's requirements.
nergica built its novel platform with a SMT32L5552 MCU from STMicroelectronics, and validated it on the Digital Catapult LoRaWAN testbed infrastructure in London as well as during the test sessions of MotoE.
Moreover, Energica explored the feasibility of providing geolocation services for motorcycles and charging station localisation leveraging the LoRaWAN geolocation testbed of Digital Catapult and a time difference of arrival (TDOA)-based solver for computing final positions provided by the Swiss Centre of Electronics and Microtechnology (CSEM).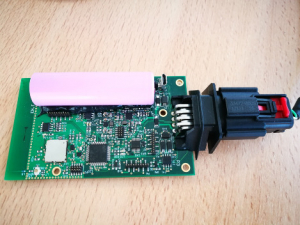 Furthermore, due to further introductions by Digital Catapult and Blumorpho, Energica has had conversations with many more potential investors and partners.
FED4SAE support and opportunity
The Energica team answered the Horizon 2020 FED4SAE open application for start-ups & midcaps looking to gain support from the programme, a network of innovation hubs across Europe that boosts and sustains industrial digitisation.
The FED4SAE programme focused on strengthening competitiveness in cyber physical systems (CPS) and the internet of things (IoT). It was designed for companies with products and services that integrate physical and computer-based processes, and embedded system markets.
Energica was one of the 32 European companies selected to receive up to Euro 60,000 in funding from the Horizon 2020 FED4SAE project.
| | |
| --- | --- |
| | Transportation |
Energica Motor Company S.p.A. is the first Italian manufacturer of supersport electric motorcycles. Energica electric motorcycles are the ultimate expression of Italian luxury, masterfully manufactured in the Italian Motor Valley in Modena, Italy. Each Energica electric motorcycle is unique in its class for the technical solutions and innovations used that make it a jewel of technology.
Energica has been chosen by DORNA as the sole supplier for this new era and will maintain this role at least until 2022 featuring the EGO CORSA, highly appreciated by motorcyclists for its incredible performance.
'Thanks to the FED4SAE project, and STMicroelectronics' support, Energica has fuelled its innovation path. Working with the FED4SAE partners while sharing skills and experiences, keep Energica at the forefront of technology which is confirming us among the leaders of a new eco-sustainable industrial scenario.'
(Livia Cevolini, CEO of Energica Motor Company S.p.A.)
Impact
Developed and validated the LoRa connectivity board usintgSTM32
Solved charging station challenges faced during the FIM MotoETM World Cup Application Environment
Completed all the MotoE races without problems and sold connectivity boards to racing teams
Objective to integrate the LoRa connectivity board onto the commercial line of motorbikes to offer a wide range of applications and services to Energica's customers
Authors and Contributors: STMicroelectronics, CEA, Digital Catapult, Energica Motor Company S.p.A.
All images © Energica Motor Company S.p.A.