Ghost nodes – a robust platform for enabling Industry 4.0 solutions
---
Smart integration of everything
How to scale at the edge
A fundamental core capability for realizing Industry 4.0 applications based on iIoT is a robust and scalable framework for system integration. Enterprises cannot create scalable and secure end to end solutions without it. Secondly, the frameworks also need to have good standardized interfaces towards other software platforms. Further, data security and central device management of distributed systems landscapes are fundamental.
Sandvik Coromant has been a pioneer in the industrial digital journey and "industry 4.0" era looking for a reliable integration platform along with other integration technology solutions during their development of a novel digital service platform. Key requirements were ability for different IT/OT/IoT systems to collaborate and integrate regardless of location, and ability to distribute software components for edge intelligence. Security, encryption, footprint were also demands since Sandvik Coromant focus on analytics services and corrective action functions that can predict & protect from anomalies on machines and operations processes before they happen.
Intel with its hardware expertise and KTH being one of the partners behind the OSLC standard made the FED4SAE project a strategic initiative to join.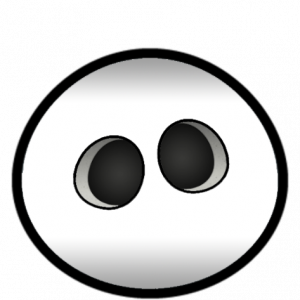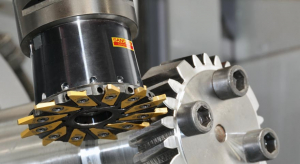 Time to deliver more productivity
Sandvik Coromant is the world leader in precision metal-cutting tools for CNC machines and delivers customer value based on productivity promises. Amid the fierce competition and continuously raised bar to deliver more productivity, Sandvik Coromant has developed a digital service platform using GHOST unique, hybrid integration capabilities combined with Microsoft Azure strength in analytics services.
GHOST was selected by Sandvik Coromant since it was the only hybrid integration platform solution on the market that met their combined requirements of capabilities such as footprint, graphical user interface, integration flexibility, edge intelligence computing, remote device management, scalability, security, and central management/control. Sandvik Coromant now implement advanced digital services, such as real-time monitoring of tool performance and prediction/protection against anomalies in customers shop floor and IT/OT operations, in less than 10 minutes at their customers production premises based on the GHOST distributed infrastructure. Sandvik Coromant has also reduced infrastructure complexity and operations cost in their digital service platform since GHOST is a truly hybrid integration platform that spans over several integration technologies and can manage all types of integrations.
Proven on the shop floor
The Ghost Application Experiment have managed to proof that their integration platform performs well in an industry 4.0 context:
A proven service that works on the edge (30+ machines connected at the Sandvik Shop floor in Gimo, Sweden).
A pluggable, scalable architecture that is efficient and easy to manage.
Secure deployment on a component level.
Tested in complex industry networks capable of traversing any number of firewalls in a secure manner.
Security audits of the solution have been carried out together with Microsoft.
FED4SAE support and opportunity
Based on technical hardware specifications provided by Sandvik Coromant, the Application Experiment evaluated different hardware setups based on feedback from Intel.
A number of training sessions have been conducted together with KTH to introduce the Ghost team to the OSLC standard. In-dept sessions have also been performed to support the Application Experiment in developing software components that could be used in future cases.
Blumorpho have had a number of sessions and workshops with the Ghost team to help and support them in defining a new Business Plan.
| | |
| --- | --- |
| | Industry 4.0 |
Ghost Labs AB is a software company with the ambition to change the IT services industry by its hybrid integration platform Gateway Host Nodes – GHOST.
Ghost Labs AB was founded 2016 as a research spin-off through a 5 year R&D initiative facilitated by an applied research think-tank in collaboration with Stockholm University, Royal Institute of Technology and some 30 Swedish industry collaborators.
Ghost Labs AB became commercial 2019 and has run pilots and obtained customers together with service partners in several industry verticals such as Transportation, Logistics, Construction and Manufacturing, Healthcare and Services.
'Sandvik Coromant is the world leader in precision metal-cutting tools for CNC machines and has invested heavily in order to predict and protect against anomalies in our customers shop floor operations. GHOST complements our Azure services and is fundamental in allowing us to collect enormous amounts of data from systems, machines and devices in a secure manner, and also enables us to distribute advanced analytics services (AI) to the edge. This truly transforms our business.'
(Nevzat Ertan, Chief Architect, Sandvik Coromant AB)
Impact
The Ghost Nodes software platform is now available on the Microsoft Azure Marketplace
New business relationships: SANDVIK Coromant, SODEXI, TransDev
Increased outreach to European ecosystem