Company info:
Name: AR/VR Tech
Date founded: 2010
Number of employees: 5
Location: Serbia
Partners: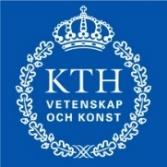 Innovation Management Partner: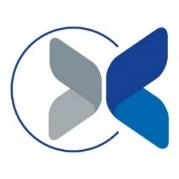 VR Based learning for the future
Challenge
This innovative platform addresses problems of old teaching methods and shortcomings of modern VR learning platforms related to knowledge retention, learning and teaching efficiency, complex creation of VR and educational content, scalability and costly production of current VR learning solutions.
Solution
Immersive4Learning is an innovative intelligent platform, powered by artificial intelligence (AI) and pedagogical and cognitive models for creation and delivery of teaching material in the Virtual Reality environments. Immersive4Learning utilize a set of pedagogical models, and behaviour, learning style and cognitive performance monitoring engine, enabling dynamic personalization of the learning experience. It is a virtual-reality-based, personalization-focused tool for creation of VR applications for enterprise training and education sectors.
Through monitoring relevant data (behavior, EEG, skill understanding, and more), you can keep track of how well the students understand their curriculum.
Immersive4Learning offers personalized learning experiences for each student. It effectively enables one-on-one tutoring. The platform monitors the student's results and engagement levels, modifying the learning strategies accordingly.
Integrating more intelligence in the authoring process
Developing new domain language for Virtual Reality Learning Environment (VRLE)
Integrating biometric data into personalization
Developing new continuous learning AI algorithms, constantly updating
Devising new pedagogical strategies for VRLE
FED4SAE Support
During the project Intel have supported ARVR Tech with technical and design related aspects in regards to the Intel ComputeStick. KTH have provided a couple of sessions and workshop on the OSLC standard. The solution now have prepared integration interfaces based on the standard that could be utilized in future industry cases.
BlueMorpho have offered a number meetings to help ARVR Tech with their Business Plan and Go to Market strategies. BlueMorpho have also invited ARVR Tech to a number of matchmaking and investor events.
Impact
Initially two major domains have been identified for the go to market strategy, namely formal education and industrial training. This are two domains were the digitalization effort in the EU need to be strengthened and the IMMERSIVE4LEARNING platform will be a important contribution. The plan accounts for major events in these areas as well as commercial activities with the relevant stakeholders.
Videos