This advanced technology is ARCHIVED. Proposals cannot select this advanced technology for the 3rd call.
Silicon Impulse

The one-stop-shop for ultra-low power design!
Unique design flow and IP expertise to leverage the advantages of FD-SOI know-how from IC design through embedded software to deliver a complete system solution.
The Silicon Impulse program was set up as a one-stop shop for developing advanced technologies, demonstrators and products. Manufacturers and other industrial companies can access the program to reduce the cost of integrating advanced FDSOI technologies into their products.
Unique in Europe, CEA Tech institutes Leti and List, operating in cooperation with their partners, provide businesses with consultancy services, easy access to ultra-low-power FDSOI advanced technology nodes, architecture emulation, design know-how in mixed digital-analog and RF ICs as well as broad selection of generic, commercial, and proprietary IPs, industrial testing and validation of small production runs, and technology and process transfer to user production facilities.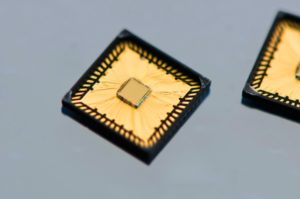 ARM M0+ core on 28nm FDSOI technology
Contact
For more information, please contact:
Pierre-Damien BERGER
CEA Grenoble, France
pierre-damien.berger@cea.fr
http://www.leti-cea.com/cea-tech/leti/english/Pages/Industrial-Innovation/Innovate%20with%20Leti/silicon-impulse.aspx